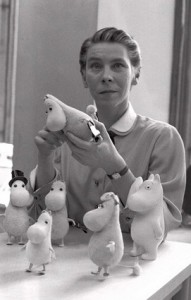 Tove Jansson is best known for her children's books on the Moomin trolls, but Sort of Books has just translated and published a bunch of her non-children's books. They're all great, but Fair Play has the added benefit of being the first book I've read this year I think my mother would actually like.
More than a children's book author, Jansson is something of a bohemian icon; supposedly the original sketches for the Moomin family came from a derogatory sketch she drew of Immanuel Kant. There's a documentary on her here:

I've read three books by Jansson in the past few months. I've been told they read like Banana Yoshimoto or Haruki Murakami; sparse in that Raymond Carver way, with a similar tendency towards narratives that work around the point, rather than towards it. That's true, but Jansson is much more elegant and unique.
Fair Play is a series of vignettes based on Jansson and her partner, the Finnish designer and academic Tuulikki Pietilä. Jansson tends to write entirely pleasant short stories, of a length and tone perfect for someone who gets distracted every fifteen minutes or so by their dog, their garden or the need for a quick nap. This is true of all her work, but Fair Play has the added distinction of being about old women having adventures by the beach, as this picture shows: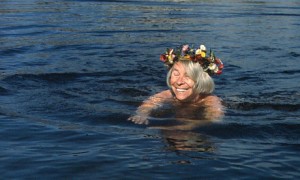 For this reason, I think it's a safe bet my mother would like it.
Would my Mother enjoy this book?:
Yes, font size is good, can be read between naps/gardens/dog walks, and it is about old women going to the beach.